A beginner's guide to Hull.
Sit on the right hand side of the Northern Rail train from York, so you can enjoy the estuarine views when you reach the Humber. Most of the seats face the wrong way though, so you will mostly see what you've missed.
Nonchalantly, there is a
castle
just outside Wressle, guarded by riverside cattle. The ignorance of such a glorious structure is quietly, Britishly mad*.
Howden station is lovely, which is why Northern Rail doesn't use it, but has instead built a concrete bus-sheltered platform on the other side of the level crossing.
A crow flies low over the blazing rape fields, a shadow across the sun.
Gilberdyke, Oxmardyke, nowhere, Broomfleet. There is literally nothing but a single house here. No-one gets on the train. No-one gets off the train. Why does Broomfleet have a station?
A troupe of black-headed gulls dance daintily but flat-footedly on the riverbank. A hare stands up to watch us crawl by.
Brough comes with new houses, passengers, a tang of laboratory coconut.
Ferriby is my favourite. Wooden chalet, old clock, flowerpots, and then the allotments and the tin can football ground and the churning chocolate waters, vast and various beneath the Humber Bridge.
I thought it must be Wrestle and Hestle, but it's Wrezzle and Hezzle.
There's a real human reading the Daily Express, though he does look a little confused.
It is the week before Whitsun. The only
Philip Larkin
book on sale in the Hull city centre branch of Waterstone's is
The Whitsun Weddings
. I buy it.
EYMS
buses are cheaper than Stagecoach ones, but you can't take cups of Greggs coffee onto them (unless the driver is feeling charitable and lets you hide away upstairs). This is fine. One should always go upstairs on a double decker bus.
There are ducklings in the
Cohen
Building quadrangle. They huddle together in a collective noun.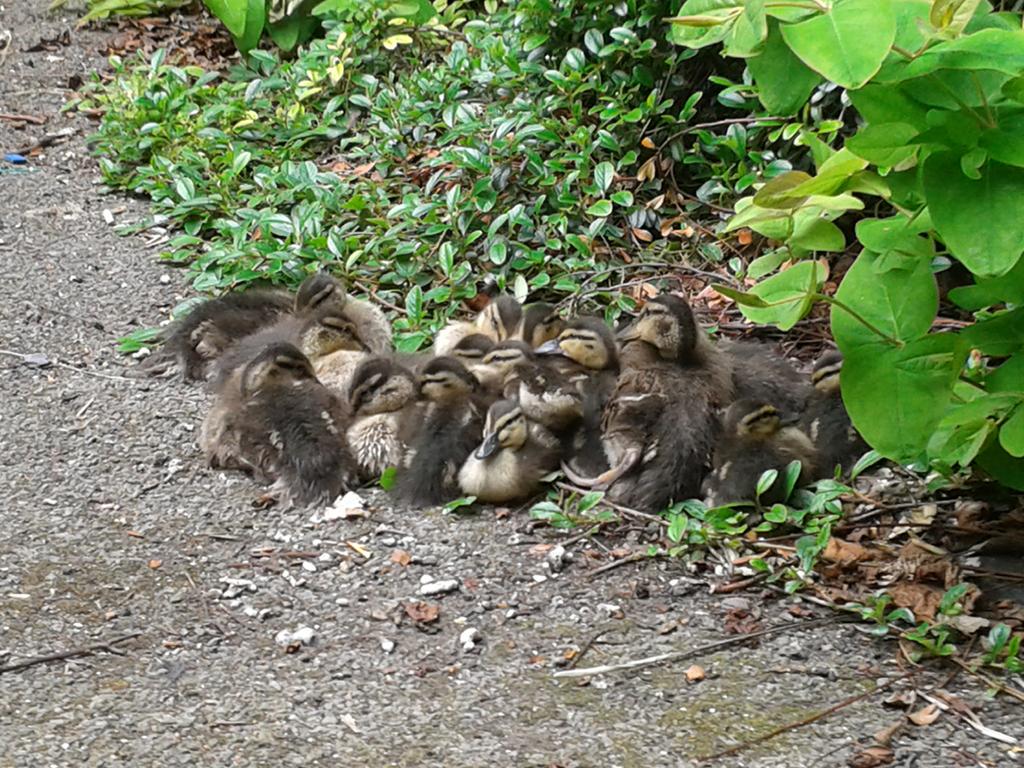 Clusterduck.
My office is spacious, south-facing, and lacking a chair. It does however, have a desiccated fly on the table, which I release back into the wild. The fly, not the table.
In the
Venn
Building, which is disappointingly shaped, you can't get a staff card if you don't bring your passport.
It starts raining at 11am.
The best place for 50-50 falafel-halloumi wraps is
Kate's Kitchen
.
There is a shower on the floor above my office, but no-one uses it. This may be something to do with a member of staff once going up there and finding a person had hanged themselves. It turned out to be a wetsuit.
In an empty corridor, hold no opinions.
In an empty office, beware of the squirrels.
I like this place.
*I want to call it Wresslemania.